Melanie
Senior Stylist (Level III)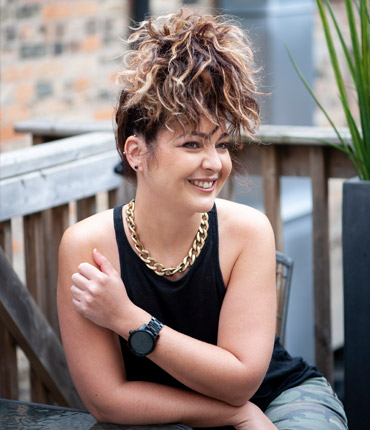 Once Jagoda's assistant and now a successful stylist for over 17 years, for Melanie hair is — quite literally — a form of functional art. She treats colour as her palette, cutting as the final sculptural form and skillfully combines the two to help clients feel – and look – fabulous.
A committed professional, Melanie spends a lot of time honing (and teaching) her craft, and has attended cutting classes with Vidal Sassoon and Mazella Palmer as well as seminar work in Paris and Mexico.
Her big heart – combined with a level of client service and dedication that is second to none – has earned the devotion of hundreds of loyal clients: not to mention the L'Oreal colour trophy and placing as a finalist for the Canadian Salon Team of the Year. We're lucky to have her.